I have a project that is looking great using stock patterns, but I'd like to create some arrays to bring out certain patterns within the panel. My problem is, I'm not using a regular grid.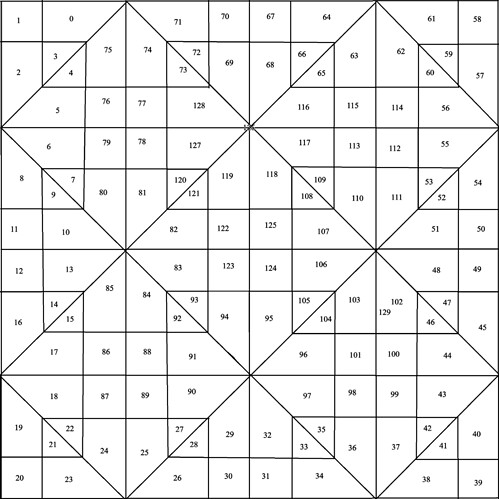 It's a serial strand of LEDs punched through a board in a roughly spiral shape, and building the arrays has been frustrating, because I'm not an experienced coder by any stretch of the imagination.
I think if I can get some help building ONE array, I can probably figure out the rest (I hope). How would I go about pulling together this kind of pattern, based on that map?