Hey folks,
I put together a display for my camp at SOAK, the Pacific Northwest regional burn, and ran into some problems a few days in.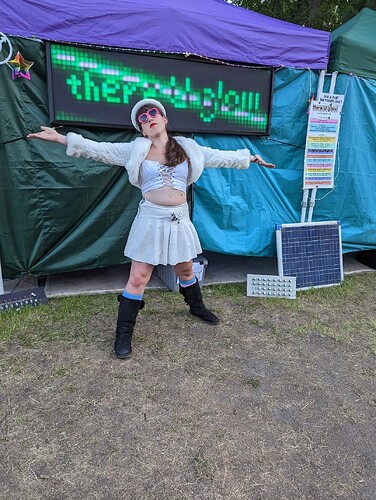 To start with, I underestimated the actual draw, and went in with a single 10A supply that needed brightness down to about 50% to push white to any appreciable number of pixels (of the 896 WS2812Bs). The event can get a bit, well, soaked, so I enclosed the PB in a sealed container about 5x3x4in. Around three days in the display started freezing a few hours after the PB was power cycled, and while its AP was still up and accepting connections, attempting to get into the UI spun with some interesting decorations: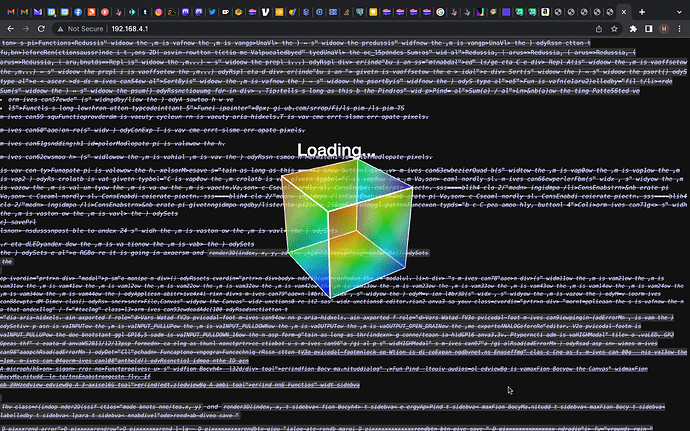 This continued after pulling the top off its container and giving it a hard reboot. I'm curious how folks doing static-but-movable installations in harsh environments protect their PBs, and whether anyone else has seen similar issues with heat, sustained brownout, or the combination of the two. All my experience has been with tiny indoor installs and wearables, so this is definitely new ground for me.