I've got this schematic from BTF for their Neopixel strings (50 pixels per string -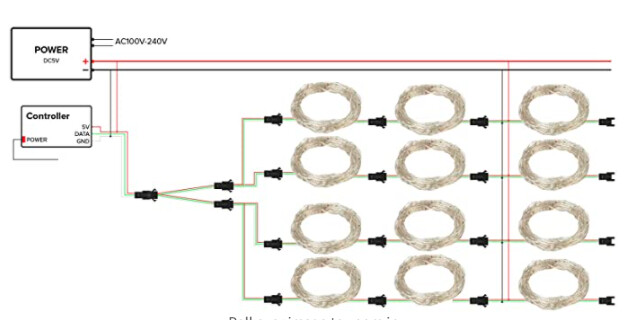 Question is, will this schematic work with Pixelblaze? And how many strings is it reasonable to run off each Pixelblaze? Looking at PB 3.0. I am interested in many parallel strings of from 100 to two hundred pixels each.
Thanks so much! And, greetings, since this is my first post here.