I know the leds and controller need a common shared ground, but never truly understood why.
I'm wiring multiple led strips using the output expander. Strips draw over 3A so are not powered via output expander.
The controller and strips share one single common ground at the psu level, but does each data wire need its own common ground back to the output expander?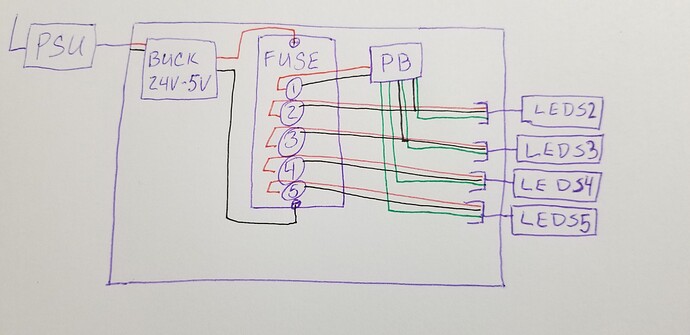 In the pic above strips 2 and 3 have a ground back to psu and back to expander board.
Strips 4 and 5 only have the shared ground at the psu.
I know both work but for longer runs is 2/3 better? How long must the data runs be before it matters?