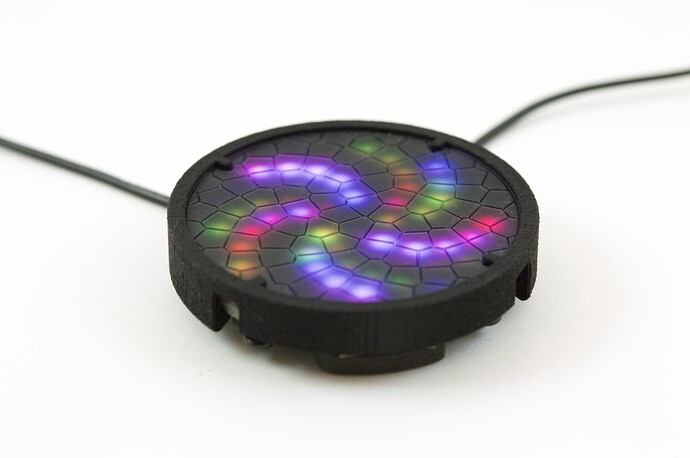 Lux Lavalier is a beautiful wearable 40mm battery powered pendant with 64 HDR RGB LEDs surface mounted in a Fibonacci distribution and powered by a Pixelblaze V3 Pico.
It's a collaboration between Jason Coon (@JasonCoon) of Evil Genius Labs, myself (@wizard), and Debra Ansel (@GeekMomProjects) of Geek Mom Projects.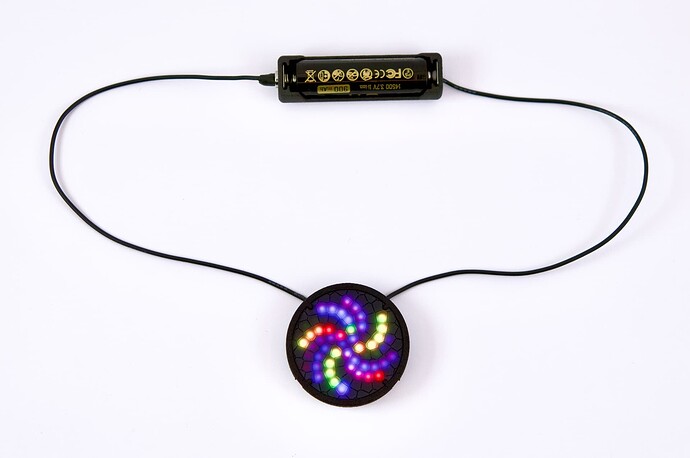 Check out the shop page for more details, or visit LuxLavalier.com.