I've been playing with my first Pixel Blaze for a couple weeks now and its pretty damn awesome. I have my first setup underneath my handrail for my stairs in my house. I've been using a strip of dumb lights for years and it's so much more fun now.
I'm starting to get ideas for other places fpr LED strips and I'm thinking of an outdoor setup.
Essentially, running a 5m strip vertically up four different trees located on the perimeter of my back yard. The PB with sensor board for audio would be housed in the laundry room free from weather elements. I haven't tried multi string projects yet and was thinking this would be fun. Any suggestions for best practices for wiring these and/or programming patterns? I'm thinking its pretty much just a 2D array.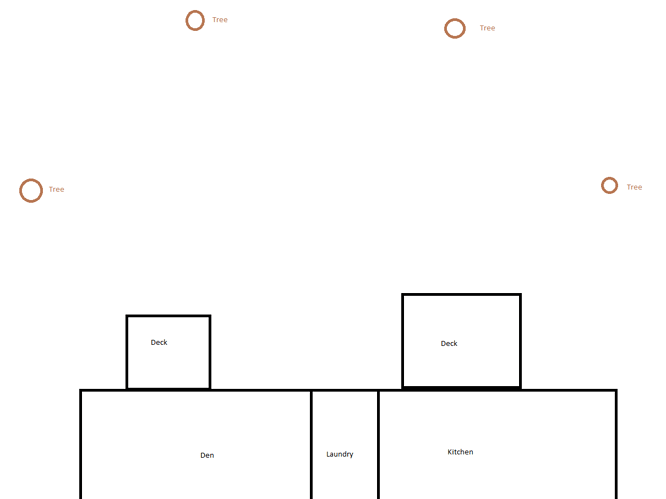 Behold my MS Paint skills