Can someone help me with my pixel mapping i have 8 vertical led tubes, each tube is a channel on the output expander. The tube has leds back to back something like
Front of tube pixels 1 - 120 back of tube 121 - 240.
So pixel 1 and 240 are back to back at the bottom, 2 and 239 and so forth going up the tube
I think ideally the pixels on the front of the back and the tubes in the same position should be showing the same thing. However open to suggestions from people that have any pratical experience ?
Can anyone help me map this ? Thanks in advance im sorry the JS is beyond me
Terrible mock up. White line is my data and its my understanding it has to be like this ( and i have no more space on the output expander )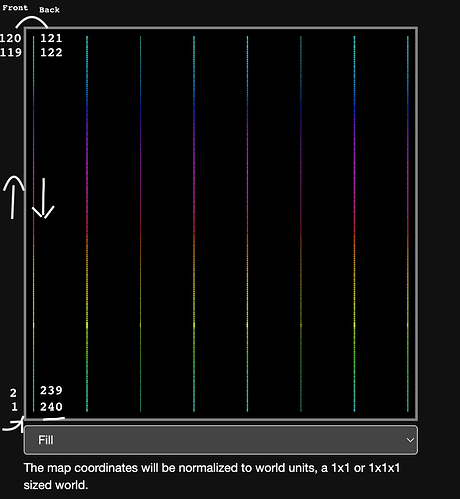 For those that have been helping me so far this is were im at currently !