I have 2 pixel blazes each hooked up to 150 WS281X LED strands. I added a firestorm on a pi so I could sync both panels.
These all join my home wifi network, and play fine. Sometimes I accidentally reboot the pi running firestorm and the panels will get out of sync, fine. But I assumed without the pi they would just default to playing their patterns.
However, I gave these two panels (without the firestorm pi) to a DJ for a live stream, and when he plugs them in at home only the first few LEDs come on (red and then white) then it freezes up. I usually see those LEDs come on first (no idea why) and then it goes into playing patterns, but now it's just stuck as below.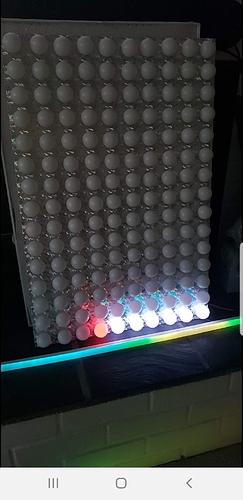 Link to video of panels for reference: