The other day, @scruffynerf posted a thread on making nanoleaf clones that showed people making fantastic use of inexpensive materials at hand – cardboard, foil, styrofoam plates… It inspired me to step back and take another look at using what's on hand.
In particular, I've been looking at ways of getting more organic looking diffusion. Here's my current project, made w/cactus skeleton from my yard.
Live cactus: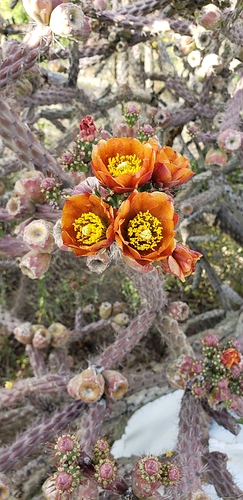 Dead cactus: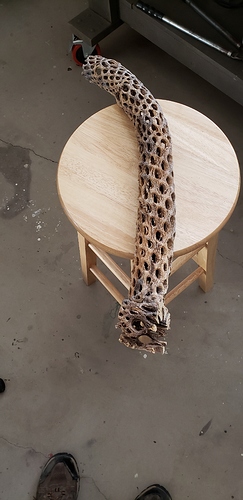 Dead cactus covered with a layer of wrapping tissue and varnished, then filled with 30 WS2812 LEDs.
This pattern looks horrific without the diffuser, but with it… well, the cat approves! I'm making a couple more "logs" for a complete Pixelblaze fireplace now.

Would love to see other people's off-the-beaten-path ways of using LEDs!