Adding to the popular 8X8 RGB Matrix using SK6812 LEDs come two more LED types to the ElectroMage store: RGBW using SK6812 and the same PCB design, and an HDR option using SK9822 with clock+data on a slightly larger panel.
Tindie blogged about the new RGBW panel, and had many nice things to say: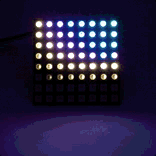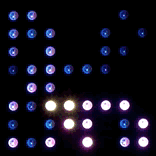 These can put out a lot of white light efficiently, and the neutral white (~4200K) provides a good balance for illumination and color mixing.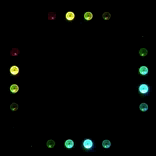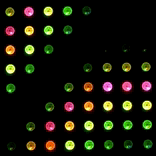 The HDR range is equivalent to 39-bit color (13 bits per element).
These also tile very well for larger displays and look gorgeous with nuanced fades.