I've been stringing Fairy Lights in a cube frame using wire restraints and screws, with a bit of tubing in the wire restraint to provide cushioning, like this: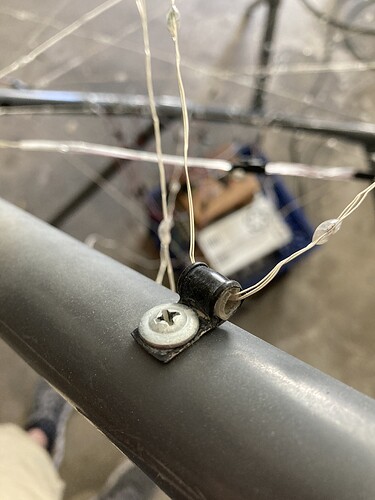 IMG_7448|375x500
Attachment is to schedule 80 PVC as pictured. Attachment points are scattered along the length and partial circumference of the tubes.
The method is OK but could be better, but I'm not sure how. Any suggestions?