Hi, I'm working on 2 projects that I'm having some difficulty with, I'll start with the easier one…
I'm trying to create a polygon shaped matrix, each side 200mm long, making length 350mm ish and width 350mm.
I would like the patterns to begin in the centre, any advice on how to tackle this?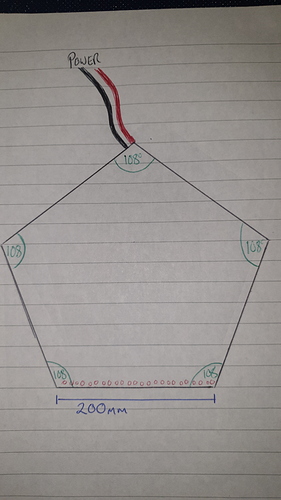 The second project is a dodecahedron with LED strips running along all the edges and meeting at the corners.
(Split into 2 separate runs/channels of LEDs)
Only 2 LEDs can be joined as there is very little room to solder… but the data cables can be backtracked underneath the led strips.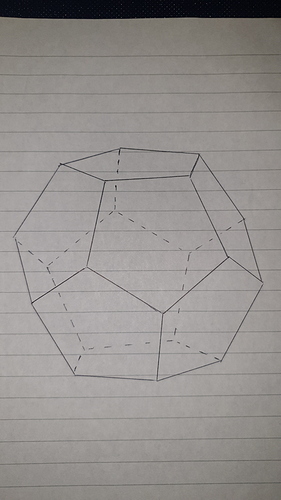 Any help would be greatly appreciated as I just can't figure it out after a lot of head scratching!
Thank you!