Back in late 2020 this discussion ensued here. The discussion was in relation to these rather unique 2812ish LEDs.
As @zranger1 posted in the above-referenced discussion, "They're beautiful and generally work well, but I've had a bit of weird behavior – like they occasionally drop data when changing values rapidly – was just wondering what other people have seen.
(I played with the timing a lot – my best results are with dataSpeed:3200000 )"
I agree, they are beautiful. And for my purposes the durability of better wire and lack of exposed wire ends when compared with the alternative just might seal the deal. However, when controlled with a PB v3 I get super glitchy behavior.
Much of the discussion noted above is about timing settings as controlled in the UI. I am running v3s which do not appear to allow changing of timing. Am I missing something?
Is there a way to do custom timing with the V3?
And incidentally, has anyone had good luck running these with the PB v3?
Final note Re Voltage Drop - Since these LED systems are extremely sensitive to voltage, I measured the voltage an the source power supply and between the last two pixels in the 200 pixel string, running all white -
Source Voltage is 5.0 volts
End of String Voltage is 3.19 volts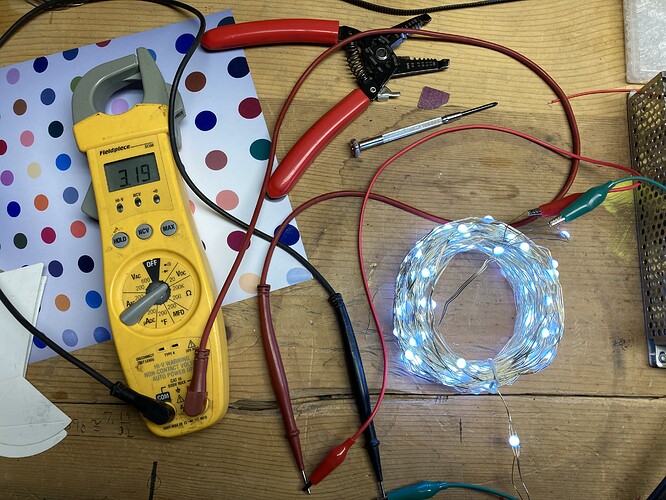 Perhaps injecting some voltage at the end of the string would stabilize things to some degree.