I'm working on a revision to V3. This breaks out a bunch more of the GPIO, and should give us access to more analog inputs, which was unfortunately limited in initial V3 hardware.
Here's a preview of the underside using OSH Park's awesome render for a strict superset: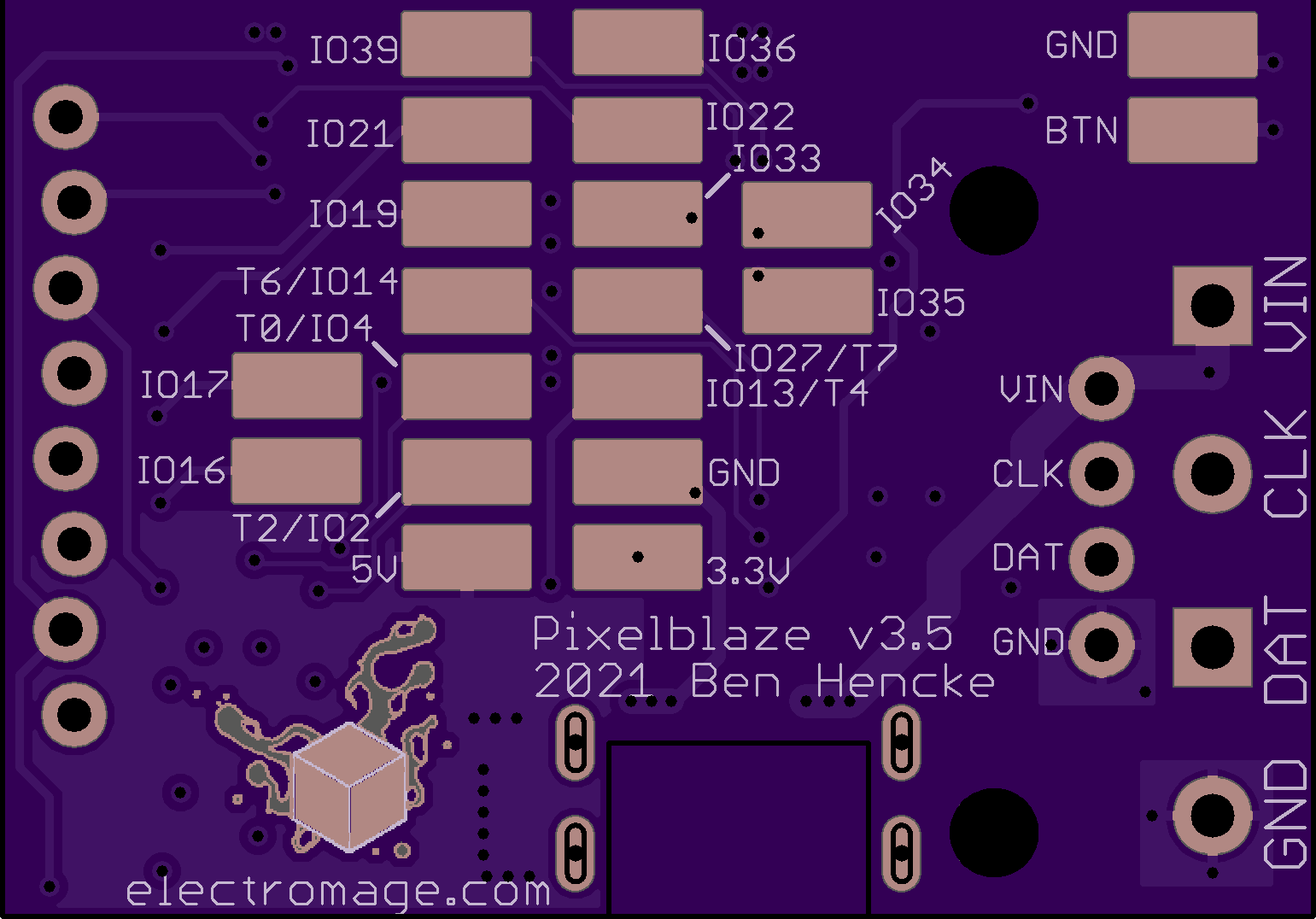 Looks a bit cramped, yeah? As I cram more and more into this form-factor, I keep wondering if a new design that's a bit larger would be better than keeping the original form-factor. Perhaps an XL model or something? What about a double column for the expansion header, or would a spaced pair work better for direct board mounting?
What would you like to see in a new form factor? Is keeping compatibility with the existing form factor important to you?